In the bustling world of 2023, Twitter (now X) has emerged as not just a social media platform, but a goldmine of opportunities waiting to be tapped. This digital haven is not only about 280-character musings; it's a dynamic landscape where fortunes are made, connections flourish, and possibilities abound. We're delving deeply into the eight routes in this thorough guide to make your Twitter presence a successful business. You're about to set out on an intriguing path of discovery, whether you're an astute influencer, an aspiring businessperson, or simply looking for creative methods to monetize your Twitter account. So buckle up as we reveal the strategies for generating revenue from Twitter in 2023.
How to Make Money with Twitter
1. The Power of Influence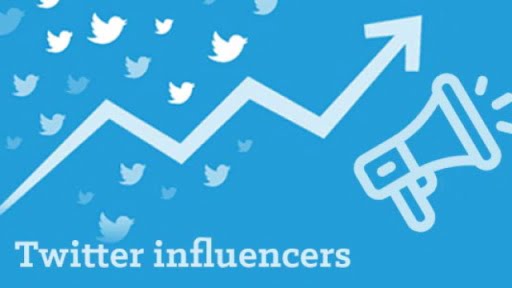 Picture this: You're an authority in a niche that resonates with you. That's the first step to unlocking the potential of being an influencer. Choosing your area of expertise—be it sports, fashion, online money-making, or weight loss—positions you as an expert. A carefully curated stream of tweets dedicated to your chosen niche captures the attention of like-minded followers. And guess what? That attention translates into currency. Hold tight as we divulge strategies to not only grow your audience but also convert that influence into cold, hard cash.
2. Sales of Products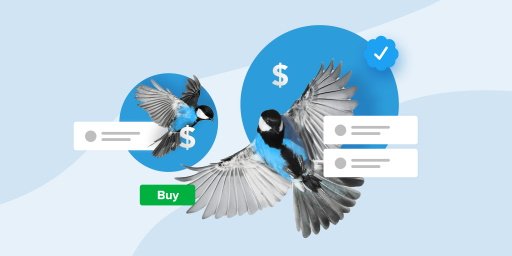 I can tell you that you can sell a lot of products easily if you have followers on Twitter because when you have a product, it's easy, you already have a ready-made audience for you to push these things to. And nowadays, you don't even have to invest in getting a physical product by yourself, you can just pick another person's product and start selling it. And that will give you a huge commission.
People pay as much as 50%, 60%, or 70% commission to their influencers. The world is changing, you can make money simply by having an audience, so build an audience on Twitter.
3. Promote Blog Posts or YouTube Videos
You can use Twitter to drive more traffic to your blogs or YouTube videos. Twitter does not pay money directly like Blog or YouTube; it shares revenue via Adsense ads. But I can tell you that the audience on Twitter is one of the best-dedicated audiences anywhere and is very intelligent. So, if you build an audience on Twitter, you can bring them over to the blogs or YouTube, where you will get paid. I'm using this to grow my blog, you can also build an audience on Twitter and move them to your blog or YouTube.
4. Freelancing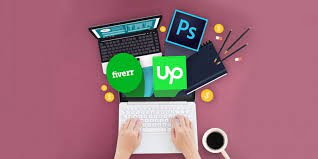 You can make money on Twitter through freelance work. Twitter is a great micro-messaging place where you can just tweet about a particular thing, jumping on the trend and hashtags. It can put a lot of eyes on you, and when that happens, you can use it to promote your skills via freelancing. A lot of people are into freelancing nowadays.
If you're new here, you should know about Fiverr, Upwork, Clearvoice, Guru, and others. In all of these beautiful places, you can sell yourself as a freelancer.
Maybe you're doing article writing, graphic design, transcription, email automation, lead generation, etc. Whatever it is you're doing, social media influence, you can offer that directly from Twitter, and the Twitter community can make you go viral. A lot of people need your services, even right here in Nigeria and all over the world. But how do they know you are offering the service? How do they know you are good at that thing? Jump on Twitter today. And that can change your story. And you can make tons of money online.
5. Sponsored Tweets
When you build influence and start getting a lot of traction, people are going to pay you money to say something about their company. They're going to send you products to review for them, which happens all over the world. It happens on the Blog, which I have been enjoying, and it happens on Facebook, Instagram, and YouTube as well.
It happens on Twitter, so you can build a following this way. And it is really, really good if you can do this. So, start now to make sure you make money from Twitter. Now that it is fresh again and brand new, you can jump in on that.
Recommended: Make Money from Twitter, with this New Feature – Super Follows
6. Build Twitter Up as a Community
You can build Twitter up as a community. Nothing sells more than a community. This is a chance community, which is way different than when you are just doing Twitter by yourself. Look for a name, look for a source of interest, and build on it.
You need to build a community for a course; maybe it's for youths who are suffering (youth empowerment), political discussions, or niche interests. The bonds you forge have the potential to unlock avenues you never thought possible. You can build a community around anything that is valuable that you think people are interested in.
It might be people who are vegetarians, or it might be people who love to lose weight. All of these you can build a community around, and when you build a community around anything, you are going to be the sole proprietor because you will get jobs in terms of people calling you out for events. You get jobs, speaking about the jobs, they are going to pay you for that, and you as well are going to become massive. You can even get awards that get paid.
Those are things you want to achieve because that's what life is all about. So, you kill two birds with a stone by helping people and also making money. Encourage yourself now to jump on Twitter or build a community on Twitter.
7. Build Business Leads
Most times, people are looking for genuine people who are trustworthy to do business with or to recommend businesses to them. That's all about it.
Sometimes, we call this affiliate marketing, which means you can recommend the product to someone and they're going to use it. People are still looking for what you already know and where the raw material is. You just need to reach out to them on Twitter before you link them to the buyer and seller, and that's how to generate leads.
You can generate leads for companies, you can do b2b (business to business), and you can do business with customers. Whatever it is, you can do this on Twitter, and the funniest thing is, you don't really need to know how this is done.
All you need to do is build your audience on Twitter. Just start typing about something that you find interesting, maybe there is red stone in your state, maybe there is iron in your state, or maybe there is gold in your state. You can use that as your catchphrase to build a community of people who have an interest in that particular thing. And here and there as you keep going, you will see yourself outgrow it and make a lot of money. Simply because you have a community that can generate leads.
8. The Power of Email Lists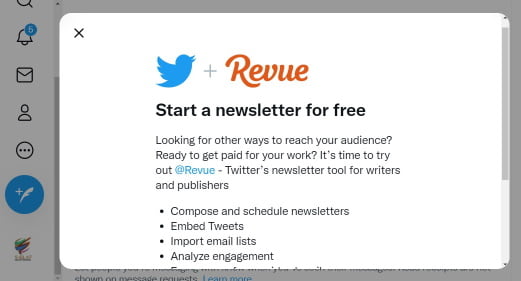 Whether you're already making money online or trying to make money online, the number one metric that can make you tons of money is building an email list. Whether you like it or not, that's the surest way for you to make money. And you can do that on Twitter.
You can do this by giving things away to your audience while they drop their emails for you. It is bulletproof, and it will always cover you. It's a minimum of 1% of whatever it is, but it converts well when you have an email list. So, build an audience on Twitter simply because you want a valuable audience that has emails and usually checks their emails.
Read: Twitter Acquires Revue – An Email Service That Lets Writers Publish Newsletters
The Bonus
If you don't know what affiliate marketing is, let me explain it briefly. Affiliate marketing is picking somebody else's product online without you seeing the physical product and selling it online as well via a URL, which is the link of the website that is cookie to you. That's exactly what affiliate marketing is, you can do that on Twitter.
Twitter does not ban you, especially if you're using a landing page to promote your affiliate links. Anyway, all of this is easy to do if you already have an audience on Twitter.
I intend to continue sharing additional articles regarding the present techniques for generating income through Affiliate Marketing. To ensure you stay updated with these posts, kindly click here to subscribe to Shelaf's daily updates.
Conclusion
In a world where opportunities often hide in plain sight, Twitter emerges as a beacon of potential. The pathways to monetization are myriad, and with the right strategies, your Twitter account can evolve from a casual scroll to a revenue-generating machine.
Keep in mind that influence, community, strategy, and perseverance are the keys to success as you set out to use Twitter to its full potential in 2023. The road to success is no longer a secret due to changes in the digital world. So, go ahead, seize the reins, and transform your Twitter presence into a symphony of prosperity. Your journey to financial triumph starts now.
I encourage you to check Shelaf Tech World on Twitter via @funsho_k1. Hit the follow and subscribe buttons, so that you can enjoy all the content that we are sharing on Twitter.