The Pixel Watch 2 will be publicly presented by Google during the much-anticipated "Made by Google" event slated for next month. With cutting-edge biosensors, enhanced battery life, a large range of digital watch faces, and attractive bands, this next-generation smartwatch is destined to alter the wearables market. It builds on the success of its predecessor, the original Pixel Watch.
This exclusive 91mobiles leak reveals exciting details regarding the heart rate sensor, health and fitness tracking capabilities, as well as a host of cutting-edge safety features, on the Pixel Watch 2.
Pixel Watch 2 Features
1. Precision Heart Rate Monitoring
The Pixel Watch 2 is set to incorporate the multi-path heart rate sensor initially popularized by Fitbit. This advanced sensor promises unparalleled accuracy during exercise routines. Drawing inspiration from Fitbit's stress management system, the watch will also offer built-in stress reduction suggestions.
2. Comprehensive Fitness Tracking
Fitness enthusiasts will be thrilled with the seven preset workouts included in the Pixel Watch 2's repertoire. Moreover, the watch's automation feature will intelligently remind you to initiate or conclude a workout session. During your exercise regimen, the watch will diligently monitor crucial metrics, including your pace.
3. Enhanced Safety Measures
A standout feature of the Pixel Watch 2 is its "safety check-in" functionality. The watch will ask you to check your well-being after a predetermined amount of time. The watch will start taking action if you don't react, which could include notifying emergency authorities or sharing your location with a specified contact. This makes sure that when you're in trouble, you're never by yourself.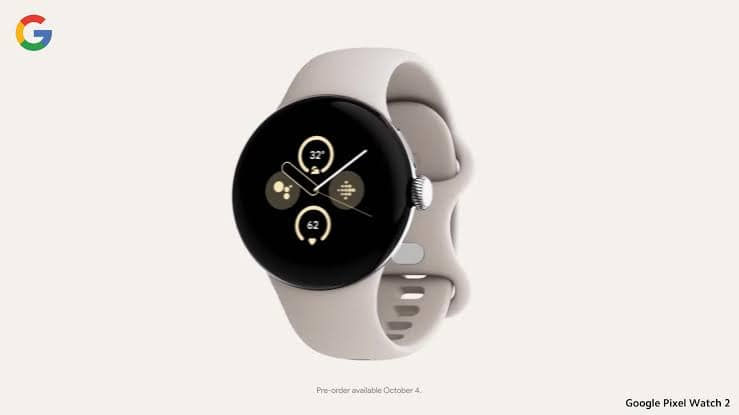 Mark October 4th on your calendars for the official launch of the Pixel Watch 2 at the "Made by Google" event in New York.
Conclusion
Google's Pixel Watch 2 is poised to revolutionize the smartwatch market. It claims to improve your daily life in ways that were previously unthinkable by putting a strong emphasis on accuracy, fitness, and safety. Stay tuned for more updates, and get ready to experience the future of wearables this October.