Data bundles are becoming cheaper day by day with the help of third party resellers, I have already made some posts on how you can get MTN Cheap and Affordable Data Plans provided by trusted third party agents and of a truth, it's extremely cheap compared to the normal MTN 260MB for N1000, 375MB for N1, 300, 750mb for N2000 1gb for N3, 500 that charges you unsympathetically.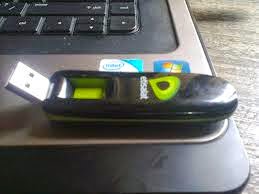 Many people have been asking me to recommend them the Trusted Data Reseller of Etisalat, Now I have discovered A&O Data Reseller. A&O is a third party Data Reseller bent on providing Nigerians with cheap and affordable Etisalat Megabytes/Gigabytes at an easy blaze speed (i.e at a very high speed) for all devices ranging from Android, iPhone/iPad, Laptops, Modems, Blackberry, BB10, Windows phone, Symbian/Java phones; you just name it. Why will you use N2,000 to get 500MB or N4,000 to get 1.5GB when there is a means of getting 1GB for just N1,300! Below are the price list of A&O Etisalat Data Plans.
» 250MB – cost N400 only. » 500MB – N700 only. » 1GB – cost N1,300 only. » 2GB – cost (N2,400) N2,000 only » 3Gb – cost (N3,500) N3,000 and so on. To check your data balance after purchased, simply dial *229*9# All data plans have 30 days (1month) validity! Note: 250mb and 500mb can be purchased via recharge card while 1Gb and above can be purchased via bank deposit. To place your orders Contact Ada on 08097968540. I think this is a healthy competition to force the network providers to modify their prices and data volume, my job is to provide you series alternative of surfing the net with affordable price. Now Etisalat has emerged and the choice is yours.