I believed we all are already aware that ntel network is the newest network providers in Nigeria offers 4G LTE Advanced network, which they claimed to deliver super fast call-connect times, crystal clear Voice over LTE and extraordinarily high internet access speed (up to 230Mbps). ntel itself, has released the official list of confirmed smartphones that are suitable to use their 4G LTE network and VOLTE network.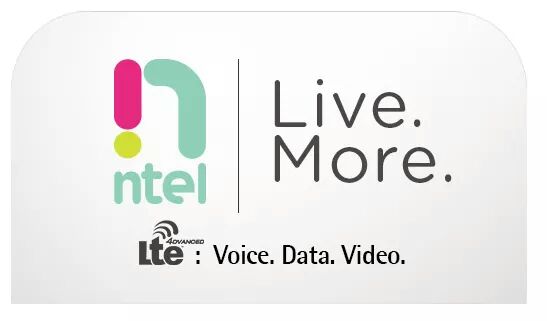 The ntel services are only available in Abuja and some parts of Lagos (Mainland) at the moment, while you are still waiting for the ntel sim that you booked for and their network to be surfacing in your area, below are the suitable devices for their 4G LTE and VOLTE network including the phones that other people have tested with their new ntel sim card, check if your smartphone is listed. Ntel 4G Compatible Smartphones Supporting LTE and VOLTE According to Wikipedia, VoLTE is an acronym for Voice over LTE, which is based on the IP Multimedia Subsystem (IMS) network, with specific profiles for control and media planes of voice service on LTE defined by GSMA in PRD IR.92. It's voice calls over a 4G LTE network, rather than the 2G or 3G connections which very common in Nigeria. Below are the smartphones supported both the 4G LTE and the ultramodern VOLTE services.
Samsung S6 edge
Samsung S7
TECNO C5
Konka R2
Ntel 4G Compatible Smartphones Supporting LTE Data Only The below phones supports only the 4G LTE in Ntel.
Huawei P8
Huawei Mate 8
Huawei Mate 7
TECNO Boom J8
TECNO Phantom 5
Lenovo Vibe P1m
Lenovo Vibe X3
Lenovo A2010
Infinix X600
Infinix Note 2
Infinix Zero 3
Sony Z5 Compact, Dual and Premium
Sony Z3
Sony C4
Note: The above Smartphones are just the ones that ntel officially confirmed. There are lots of Smartphones available in the market that support ntel 4G LTE network and even the one you are currently using as far as your phone is 4G LTE enabled. I will be updating you guys on some tested and confirmed smartphones that are compatible with ntel 4G LTE network. Other Users List 1. Microsoft Lumia 640 XL LTE Dual SIM 2. Asus Zenfone 2 (ZE551ML) 3. Huawei GR3 If you have already purchased their sim card and tested their network, kindly share your savoir faire about ntel services.