Samsung has officially confirmed the date and time of their upcoming Unpacked product presentation, which will take place on August 11th at 10 a.m. ET/7 a.m. PT. The latest iteration of the Galaxy Z Fold 3 and Galaxy Z Flip 3 are anticipated to be announced, both of which have previously been heavily leaked.
A cursory check at Samsung's invite reveals the blueprint for both of those products, indicating that the company isn't bashful about those expectations.
Samsung is also anticipated to unveil new Galaxy watches, the first to use Google's new integrated Wear platform, which was introduced earlier this year at Google I/O.
Samsung is simulating the event on its website, and it promises to provide additional information about the Livestream here. It also continues a Samsung tradition of allowing buyers to "reserve" "its next flagship" before it is officially revealed. Early bookings will receive "enhanced trade-in credit and 12 months of Samsung Care+ at a reduced rate," according to Samsung.
The Galaxy Z Fold 3 appears to be quite similar to the current generation of the folding phone, according to photos obtained by Evan Blass. Compatibility with Samsung's S Pen stylus appears to be the most significant enhancement. Samsung has been hinting at the addition of stylus functionality to the Fold series for quite some time.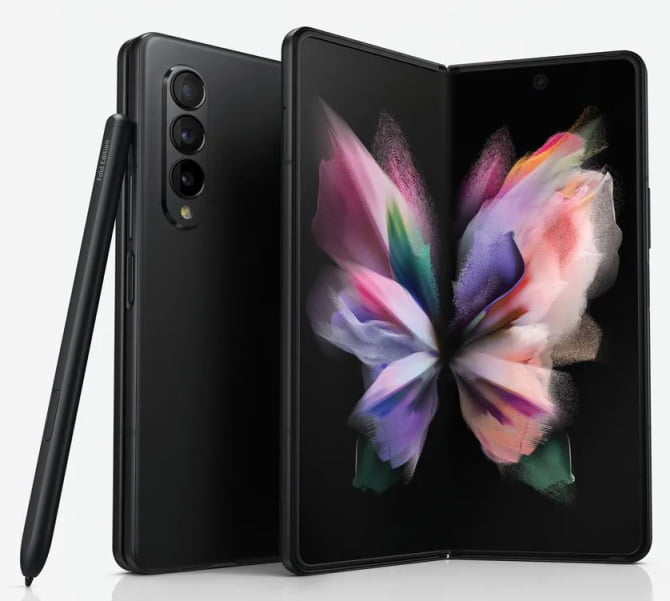 The greatest change to the Galaxy Z Flip 3 might be on the outside, where Samsung will replace a tiny screen with a little larger but still small screen.
Since switching to "Ultra-thin glass" beneath a plastic layer for these screens, Samsung has improved the longevity of its folding gadgets. The displays, however, are still far more brittle than those on normal smartphones. Samsung will need to make the Z Fold 3's folding screen more robust if it wants people to poke at it with a plastic stick.
— Evan Blass (@evleaks) July 10, 2021
The new Galaxy smartwatches are expected to represent a greater leap than the incremental upgrades to the foldable phones, even if they won't gain top attention. That's because it'll be the first Samsung wristwatch in over a decade to use Google's Wear operating system. On smartwatches, Samsung had been using its own Tizen-based OS, which offered advantages over Google's Wear OS but lacked a useful app catalog. This forthcoming Samsung watch will be our first true look at how the new Wear operating system functions now that the two operating systems have been merged.
Both a Samsung Galaxy Watch 4 with a rotating bezel and a Samsung Galaxy Watch Active 4 without a revolving bezel are expected to be revealed, both in a variety of colors.
It's always conceivable that there will be more – Samsung's Galaxy Buds portfolio may be getting a refresh. When Samsung launches its Livestream on August 11th, we'll know for sure.