Xiaomi introduced the next version of its Android skin, MIUI 13, during a launch event in China on December 28, 2021. MIUI 13 includes a slew of new features and performance enhancements, including new privacy options, a new system typeface, lots of new wallpapers, and even a tablet-optimized version.
Here's a short review of what's new in MIUI 13, covering wallpapers, release dates, download links, and more.
New Features and Performance Enhancements in MIUI 13
MIUI 13 expands on MIUI 12.5, bringing a number of performance enhancements. When compared to the previous release, Xiaomi says that the current version of its own Android skin delivers greater app fluency with 15% fewer missed frames in third-party apps. The latest update also improves Xiaomi's native applications, with 23 percent fewer missing frames.
Xiaomi says that MIUI 13 outperforms Android skins from other OEMs in Master Lu's fluency test on devices of all price tiers. Xiaomi's MIUI 13 software has also boosted multitasking capabilities, allowing users to have up to 14 apps active in the background on a flagship smartphone at any given moment.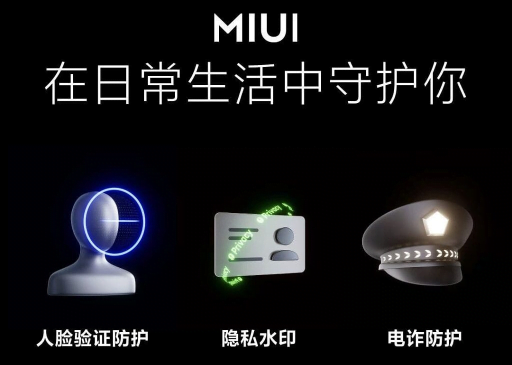 With new features like face verification protection, privacy watermarking, and fraud protection, Xiaomi has endeavored to make MIUI 13 more secure for end-users. We don't have all of the information for any of these things yet. We do know, however, that the privacy watermark feature will let you to put a watermark on photographs that you post in order to prevent them from being misused.
The fraud protection feature, on the other hand, includes features such as "E-fraud warning," "Official logo," "Fraud application installation interception," and "Transfer protection," among others, to safeguard consumers from online and telecom scams.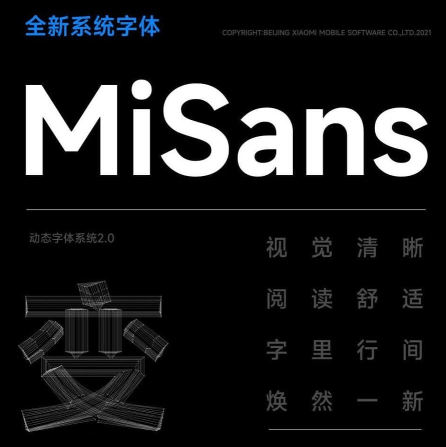 As previously stated, MIUI 13 contains a new system font known as MiSans. It's a flat, simple font featuring a lot of Opentype features, such as hyphen height adjustment for uppercase and lowercase characters. The font is available for both personal and commercial usage and may be downloaded for free.
In addition, MIUI 13 has a slew of new live wallpapers that show crystal formation. Xiaomi claims that these wallpapers were obtained with an 8K time-lapse camera and a polarization microscope. MIUI 13 wallpapers have been retrieved from the Android skin firmware by XDA Developers, with the majority of them having a resolution of 2,400×1,230.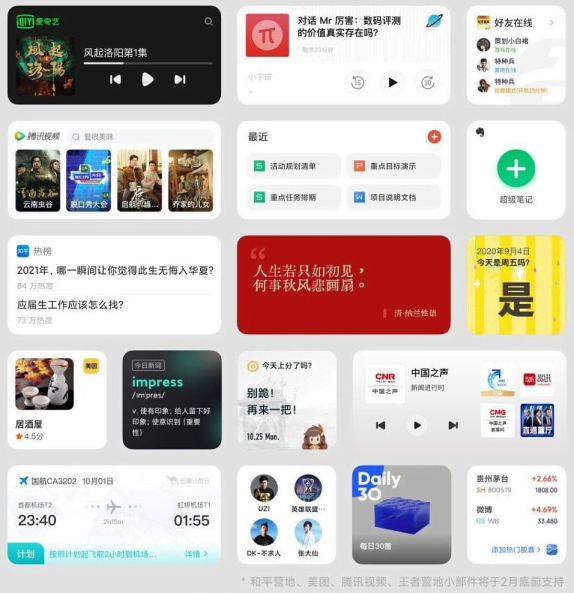 Furthermore, MIUI 13 supports a number of new widgets, like "Super Countdown Day" and "Water Measuring Cup." During the launch event, the firm just offered us a sneak peek at the new widgets, but we hope to learn more in the following days.
Download MIUI 13 Wallpapers
To get MIUI 13 wallpapers for your smartphone, go to the following link. There are five different types of wallpapers: The XDA report also included Molten Glass, Crystallisation, Concerto, Natural Texture, and the Black Gobi.
MIUI 13 Pad for Tablets
During the launch event, Xiaomi also launched MIUI 13 Pad, in addition to MIUI 13 for smartphones. Xiaomi's Android skin, MIUI 13 Pad, has been tailored for large-screen devices. It adds a few new features to help users make the most of the increased screen space. Xiaomi has also collaborated with developers to optimize apps for the new tablet interface, claiming that over 3000 apps have already been modified for larger screens.
MIUI 13 Pad adds a few more capabilities to assist multitasking on large-screen gadgets, in addition to all of the new features stated above. A new shortcut to convert between full screen and windowed modes, window scaling, a global taskbar with drag and drop support for multitasking, and more are among the new features. MIUI 13 Pad also has a number of keyboard shortcuts to help you get more done.
MIUI 13: Rollout Schedule
MIUI 13 launched on December 28th, in January 2022, Xiaomi started rolling out MIUI 13 to the first batch of smartphones. Along with the Mi 11 Ultra, Mi 11 Pro, and Mi 11X, the new Xiaomi 12, Xiaomi 12 Pro, and Xiaomi 12X will be among the first smartphones to receive the update.
List of Devices that have received MIUI 13 or MIUI 13 Pad
According to XDA-Developers, below are the devices for which a stable MIUI 13 version is presently available. It's worth noting that the devices are listed alphabetically by codename. At the bottom of this page, you'll find the instructions about how to update Android on Xiaomi, Mi, Redmi, and POCO Devices Using MIUI. However, we recommend that users check the device forums for particular flashing instructions for their device, in case there are any differences or additional instructions to follow.
1. Xiaomi 11T (agate)
2. Redmi K40 / POCO F3 / Mi 11X (alioth)
3. Xiaomi Mi 10T / Redmi K30S (apollo)
4. Redmi K40 Gaming Edition / POCO F3 GT (ares)
5. Redmi Note 8 (2021) (biloba)
| Sr. No. | Build Number, Region, and Status | Recovery ROM | Fastboot ROM |
| --- | --- | --- | --- |
| | Global (biloba) | | |
| 1.1. | V13.0.2.0.SCUMIXM | Download Link | Download Link |
| | Europe (bilobaeeaglobal) | | |
| 1.2. | V13.0.3.0.SCUEUXM | Download Link | Download Link |
6. Redmi Note 10 5G / POCO M3 Pro 5G (camellia)
7. Xiaomi Mi 10 Ultra (cas)
8. Redmi Note 10 Pro 5G [China] / POCO X3 GT (chopin)
9. Xiaomi Mi 10 Pro (cmi)
10. Xiaomi Mi 9 Pro 5G (crux)
| Sr. No. | Build Number, Region, and Status | Recovery ROM | Fastboot ROM |
| --- | --- | --- | --- |
| | China (cmi) | | |
| 1.1. | V13.0.1.0.RFXCNXM | Download Link | Download Link |
11. Xiaomi Mi 11 Lite 4G (courbet)
12. Xiaomi 12 (cupid)
13. Mi Pad 5 Pro (elish)
14. Redmi Note 11 [China]/Redmi Note 11T [India] (evergo) / POCO M4 Pro 5G (evergreen)
| Sr. No. | Build Number, Region, and Status | Recovery ROM | Fastboot ROM |
| --- | --- | --- | --- |
| | DEV | | |
| 0.1. | V13.0.0.1.18.DEV | Download Link | Download Link |
15. Mi Pad 5 Pro 5G (enuma)
16. Redmi Note 11S / POCO M4 Pro 4G (fleur)
17. Redmi 10C [Global] / Redmi 10 [India] / Redmi 10 Power [India] (fog)
18. Xiaomi Mi 10T Lite [Global] / Redmi Note 9 Pro 5G [China] / Mi 10i [India] (gauguin)
19. Redmi K40 Pro / Redmi K40 Pro+ / Mi 11X Pro / Mi 11i (haydn)
20. Redmi K50G / POCO F4 GT (ingres)
21. Redmi Note 11E [China] / Redmi 10 5G [Global] / Redmi 10 Prime+ 5G [India] / POCO M4 5G (light)
22. Xiaomi 11 Lite 5G NE (lisa)
23. Redmi K30 Pro / POCO F2 Pro (lmi)
24. Redmi K50 Pro (matisse)
25. Redmi Note 10 (mojito)
26. Xiaomi CIVI (mona)
27. Xiaomi Mi 10 Lite 5G (monet)
28. Redmi 40S (munch)
29. Mi Pad 5 (nabu)
30. Xiaomi Mix 4 (odin)
31. Redmi Note 11S 5G (opal)
32. Redmi K30 4G / POCO X2 (phoenix)
33. Redmi Note 11 Pro [China] / Xiaomi 11i [India] (pissarro) / Xiaomi 11i HyperCharge [India] (pissarropro)
34. Xiaomi 12X (psyche)
35. Mi 11 Lite 5G (renoir)
36. Redmi K50 (rubens)
37. Redmi 10 (selene)
38. Redmi Note 11 (spes) / Redmi Note 11 NFC (spesn)
39. Xiaomi Mi 11 Ultra (star) / Mi 11 Pro (mars)
40. Redmi Note 10 Pro [India] (sweet) / Redmi Note 10 Pro [Global] (sweet_pro) / Redmi Note 10 Pro Max [India] (sweet_pro)
41. Mi 10S (thyme)
42. Xiaomi Mi Note 10 Lite (toco)
43. Xiaomi Mi Note 10 / Mi CC9 Pro (tucana)
44. Xiaomi Mi 10 (umi)
45. Xiaomi Mi 10 Youth Edition / Mi 10 Lite Zoom (vangogh)
46. POCO X3 Pro (vayu)
47. Redmi Note 11 Pro 4G (vida/viva)
48. Mi 11 (venus)
49. Redmi Note 11E Pro [China] / Redmi Note 11 Pro 5G [Global] / POCO X4 Pro 5G [Global] (veux)
50. Xiaomi 11T Pro (vili)
51. Xiaomi 12 Pro (zeus)
How to Update Android on Xiaomi, Mi, Redmi, and POCO Devices Using MIUI
As you can see from the tables above, stock ROM updates are available in two versions for all Xiaomi, Mi, and Redmi smartphones: Recovery ROM and Fastboot ROM. Recovery ROMs must be installed using the Recovery or Local Update methods, whilst Fastboot ROMs must be installed via Fastboot using the MiFlash Tool.
Installation of the Recovery ROM
Recovery ROMs have a .zip file extension and can be installed from MIUI via the Local Update method. You can also install these ROMs using a custom recovery, however, keep in mind that device-specific procedures may change.
Transfer the downloaded.zip file to your phone and make sure it's in the "downloaded rom" folder in your device's internal storage. Create a folder in your internal storage base directory if one does not already exist.
Navigate to Settings > About Phone > System Update on your phone, then choose "Choose Update Package" from the three-dot symbol in the top-right corner. If you don't see the "Choose Update Package" option, click on the MIUI version logo 7-10 times.
If the "Choose Update Package" option isn't available, press on the MIUI logo 10 times to activate the option.
Select the .zip file you just downloaded.
Give time for the update to complete.
Installation of the Fastboot ROM
Fastboot ROMs have a .tgz file extension and must be installed using the MiFlash tool on a Windows computer, as well as a phone with an unlocked bootloader. Fastboot ROMs, although being more difficult to install than Recovery ROMs, are often the only means to boot into a working system. You can use the Fastboot binary to execute the flashing procedure, in which case the Fastboot ROM can be used on Windows, Linux, and macOS.
On your Windows PC, install MiFlash Tool. Step 1 of this link will take you to the most recent version. Extract and install the tool once it has been downloaded. It's also a good idea to install ADB and Fastboot in case you need them.
By turning your phone off and simultaneously tapping the Power and Volume Down keys, you can put it into Download mode.
Use the right USB cord to connect your phone to your computer.
Download and extract the Fastboot ROM .tgz file. Remember where you extracted the file since you'll need to put the address into MiFlash Tool later.
Run MiFlash Tool on your Windows computer and paste the extract location from Step 4 into the tool's address bar.
When you click "Refresh" in MiFlash, the software should detect your device immediately.
To flash the ROM file to the device, open MiFlash and click "Run."
The progress indicator in MiFlash will turn green, indicating that the ROM has been installed successfully. The latest version should instantly boot up on your device.