On July 23, 2022, the famous reality television program Big Brother Naija Season 7 Level Up debuted for the 2022 season. The launch ceremony took place over two days on July 23 and 24, much like last year.
With a decoder, you can now watch Big Brother Naija live on DSTV channels 198 and 199 or GOTV channels 29 and 8. Showmax and DSTV Now both offers live mobile streaming.
You'll want to keep an eye on the Big Brother Naija reality TV show's 2022 edition because it's getting hotter. Not everyone will have access to seeing the live show whenever they want from the comfort of their own home. If you're a Big Brother Naija fan seeking for a method to watch the show online on your phone, I'll show you how. Of course, there are data charges even if it is free from the DStv subscription.
However, there are ways that you can use to get free internet and stream online without spending a thing. You can find all of our working tricks here.
Just by using an app called XCIPTV Player, cracked by Zola, you have access not only to BBNaija Reality TV show, but you will also be able to watch movies, and series, live shows, TV channels of different countries, and even SuperSports on DStv Premium Channels, you enjoy all this for free with the app.
You are not restricted to DStv channels alone; you can also watch other premium cable tv channels for free and have an endless number of tv stations available to you.
You can also watch movies, such as Netflix premium movies, Amazon Prime video, and many more, for complete entertainment.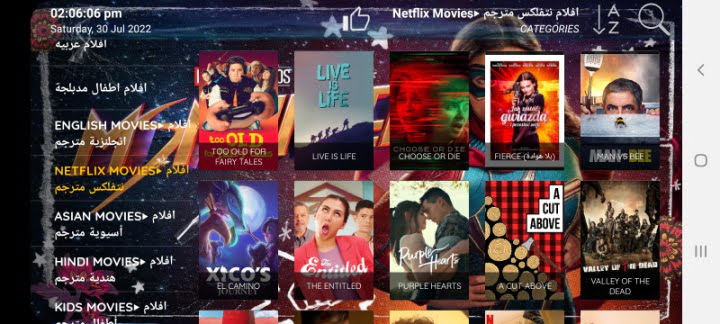 Never miss an update from us again by subscribing to our blog.
XCIPTV unleashes the potential of your Smartphone, tablet, or Smart TV by giving you more options and flexibility for watching live events, moving effortlessly between channels, movies, and series, or watching your favorite show. It is simple to switch to any playlist you have made for your XCIPTV.
It is a Premium app, but don't worry, you are not purchasing or paying for a premium membership since Shelaf will share the URL to download the modded version of the app with you.
Features of XCIPTV Player (DStv Hacked App)
Unlimited access to all Dstv bouquets (Channels)
HD Streams and well-compressed streaming with Low data consumption
No subscription is needed (Free Lifetime streaming)
No Ads (Premium)
All countries supported
All TV stations/channels unlocked EPG supported
Multiplayer (support live Dstv channels, TV series, movies, etc.)
Watch Big Brother Naija Season 7 and Other DStv Premium Channels for Free
First of all, download XCIPTV Pro Mod by Zola here
Install and launch the app
Select TV for the Live Stream, Filmes for movies or Series
For the Big Brother Naija Reality Show  or other DStv Premium Channels, select TV
Then, scroll down to AFRICA DSTV, tap on it
Allow the channels to load.
After loading up, you will see a list of channels, navigate to your preferred channel (like DSTV: Big Brother Naija) and click "hit it" to select it. Finally, your selected station should be playing and to view it on a large screen you click on it once again.
Enjoy it while it last. I hope you find this information useful. If you run into any problems, please leave a comment below and I'll be happy to assist you. Don't forget to share this post.