Big Brother Naija: Shine Ya Eye is the ongoing sixth season of the Nigerian version of the reality show Big Brother. It premiered on DStv channel 198 and GOtv channel 29 on July 24 and 25, 2021. You can watch BBNaija live online for free.
It's something that a lot of people are talking about. Today is the end of the second week of BBNaija season 6, Yerins, Niyi, and Beatrice have just been evicted from the show as four new housemates make a surprise entry.
Michael, JMK, Kayvee, and Queen are the new housemates, according to a statement released by the organizers.
According to the announcement, "A total of four new Housemates were introduced into the game tonight, meaning that the full complement of housemates has gone up by one, rather than down. We were pretty sure it was going to move in the other direction. It's going to start getting a little crowded, at this rate.
2021 edition of Big Brother Naija reality TV show is getting hotter, and I'm sure you'll want to keep an eye on it. Not everyone will be able to watch the live program from the comfort of their own home 24 hours a day. As for Big Brother Naija fans who are looking for a way to watch the show online, I'll show you how to watch it online via your phone or computer. Of course, it's free, but there are data charges.
HOW to Watch BBNaija Season 6 Live Online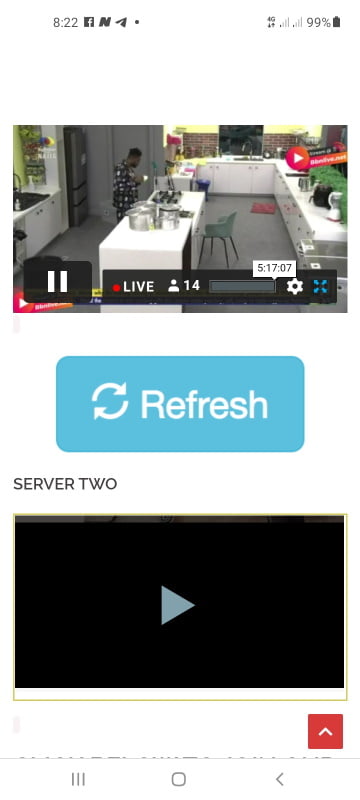 It's simple to watch Big Brother Naija Season 6 live on your phone or laptop, but there are a few things to keep in mind, which are given below.
You may experience network buffers and a few seconds delay from the official channel
To stream the show, use a strong network.
On the website, there are maybe popup advertisements.
Use a browser like Chrome on Android.
Use a browser like Safari on iOS.
For PC, you can use either Chrome or Firefox browser
You should enable audio from the video player if there is no sound.
NOTE that there will always be a need to refilter the Live video every 4 to 6 hours, but it takes approximately 15mins for the process to be completed and get it back on.
To watch the BBNaija live show, kindly visit https://bbnlive.net
That's all I've got for now. I hope you find this information useful. If you run into any problems, please leave a comment below and I'll be happy to assist you. Don't forget to share this post.