In sync with the Pixel 8 and Pixel 8 Pro, Google unveiled its highly anticipated second-generation Pixel wearable at the recent "Made By Google" event. The Pixel Watch 2 embodies Google's dedication to refining the smartwatch experience. But the big question remains: has Google truly delivered on its promise?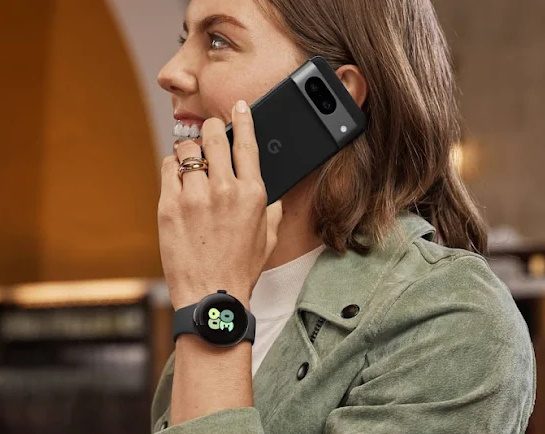 Pixel Watch 2: Embracing a Fitness and Health Revolution
The world of smartwatches is diverse, offering choices that define the essence of the wearable you select. The Pixel Watch 2 immerses you in a realm of fitness and well-being, with a pronounced focus on health tracking, a wide array of fitness features, and flawless smartphone integration.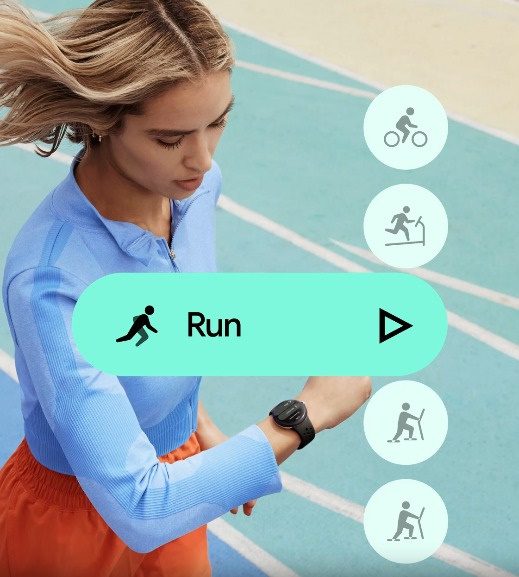 Nonetheless, this elevated functionality does come with trade-offs. The Pixel Watch 2 exhibits a distinct bulkiness and shorter battery life when measured against rivals like the Apple Watch 9 and Samsung Galaxy Watch 6. In essence, it's an active watch that requires daily charging. Forget to charge it during the day, and you'll find yourself with a lifeless watch by bedtime. Yet, Google has made strides in this department, enhancing battery life compared to its predecessor. You can now enjoy more than 24 hours of use without needing to top up during the day.
A Battery Boost
The transition from Qi charging to a magnetic pogo-pin attachment is a notable change in the Pixel Watch 2. While it may not drastically alter your daily routine, it does enhance the charging experience. Charging typically takes around 45 minutes, and a full cycle from empty to 100 percent requires approximately an hour and a quarter.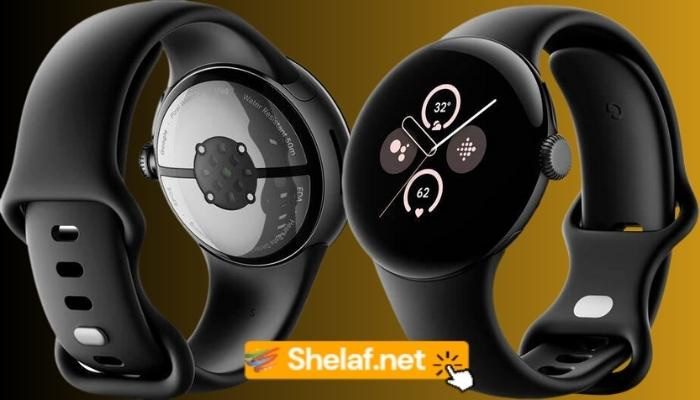 In a sea of improvements, extending the battery life to surpass the one-day mark is undeniably the most critical achievement.
Fitness and Health Tracking Reinvented
The Pixel Watch 2 leverages the Fitbit platform to meticulously track, measure, and record your workouts and health statistics. Seamless synchronization between the watch, the Fitbit app on your smartphone, and your Fitbit account in the cloud ensures you have a comprehensive overview of your health and fitness journey. Even if you're not a hardcore fitness enthusiast, the automatic exercise tracking prompts you to start recording when the watch senses suitable activity.
The Pixel Watch 2 provides a wealth of real-time information during your exercises. For instance, it displays four "heart rate zones," allowing you to tailor your workload to your fitness goals. Notifications alert you when you reach a specific heart rate zone, eliminating the need for constant wrist-checking during workouts.
The watch's improved accuracy can be attributed to the inclusion of new sensors and enhanced software and hardware. The standout addition is the multi-path heart rate sensor, which uses multiple points to provide a more accurate reading than a single sensor.
Apart from heart rate monitoring, the Pixel Watch 2 acts as a general well-being companion. It offers stress tracking, mood logging, and mental state checks. While not flawless, it competes effectively within its price range.
---
Recommended: Clash of Titans: Apple Watch Series 9 vs Google Pixel Watch 2 — A Deep Dive into Features, Performance, and Value
---
A Watch for the Everyday Individual
The Pixel Watch 2 caters to individuals seeking a balance between staying connected with their bodies, monitoring exercise routines, and avoiding an overwhelming influx of data. While other smartwatches and tracking apps offer in-depth insights into your body, the Pixel Watch 2 offers the essentials. For most users, this level of information suffices.
Wear OS 4: A Refined Experience
Running on Wear OS 4, the Pixel Watch 2 builds on the foundation of Wear OS 3 on its predecessor. The latest version offers expanded app support, including direct access to WhatsApp on your wrist.
One standout feature is the practicality of safety checks. You can activate this feature with ease, and after a set duration, the watch prompts you to confirm your well-being with an on-screen notification. If you don't respond, the app alerts a predefined list of contacts. It's a valuable safety feature suitable for various situations.
Powered by Qualcomm's W5 Gen 1 Chipset
The most substantial enhancement in the Pixel Watch 2's performance is the adoption of Qualcomm's W5 Gen 1 chipset. In comparison to the prior model, this change results in a smarter, quicker, and less sluggish overall experience. Google has also offered first-party applications for Gmail and Google Calendar on the watch, boosting productivity.
A range of quality-of-life improvements adds to the appeal. Notably, the ability to back up your Pixel Watch 2 to the cloud streamlines the process of switching phones while retaining your wearable setup.
A Companion to Your Smartphone
The Pixel Watch 2 thrives as a companion to your smartphone. It diligently monitors your phone's notifications and provides essential information without overwhelming you with details. It also keeps a watchful eye on your well-being, providing insights without inundating you with excessive data.
Ultimately, the increased battery life is the standout improvement, elevating the Pixel Watch 2 from the "awkward" category of its predecessor to a level of performance that aligns with expectations. While a week of battery life would be ideal, the Pixel Watch 2's capabilities far exceed those of fitness bands, necessitating a compromise in battery life.
The Final Word
In many ways, the Pixel Watch 2 feels more like a refined first-generation model than a true sequel. It retains the same size, watch straps, controls, companion app, and user interface as its predecessor. However, the refinements address previous shortcomings and enhance the accuracy of fitness data collection.
Google's aim with the Pixel Watch 2 was to present its vision of the ideal smartwatch. Now, the market's response will determine if this vision aligns with consumer expectations.
In conclusion, the Google Pixel Watch 2 is a testament to the evolving landscape of smartwatches, embracing fitness, health, and smartphone integration. It offers a balanced approach to monitoring your well-being and exercise routines, making it a practical choice for individuals seeking essential health insights without drowning in data. With improved battery life, a more powerful chipset, and expanded app support, the Pixel Watch 2 sets a new standard for the modern smartwatch.