As we step into November 2023, Google is unwrapping a substantial update for its system-level applications, with a particular focus on enhancing developer services and system management. The impact of this update is not confined to a single type of device; it spans a broad spectrum, including smartphones, tablets, Android TV, Google TV, vehicles equipped with Android Auto, Wear OS wearables, and computers and tablets running on Chrome OS.
Unveiling the Key Features of the November 2023 Google Play System Update
Developer Services
In this latest update, Google introduces fresh features designed to empower both Google and third-party app developers. These features provide the tools necessary to improve their apps by integrating support for analytics and diagnostics-related processes. This development is especially beneficial to Android smartphone users, as it promises to enhance the functionality of a wide array of applications.
System Management
For enthusiasts of wearable technology, there's good news. The system management services have received significant enhancements, primarily in terms of updatability. These improvements are set to make wearables more user-friendly and efficient, promising a better experience.
How to Get Your Hands on the New Features
To access these exciting new features, you'll need to ensure your Google Play services are updated to the latest version, which is labeled 23.43. Here's a step-by-step guide to assist you:
1. Open the Settings app on your device.
2. Navigate to the "Apps" section.
3. Select "See all apps."
4. In the upper-right corner, you'll spot the Search icon; give it a tap.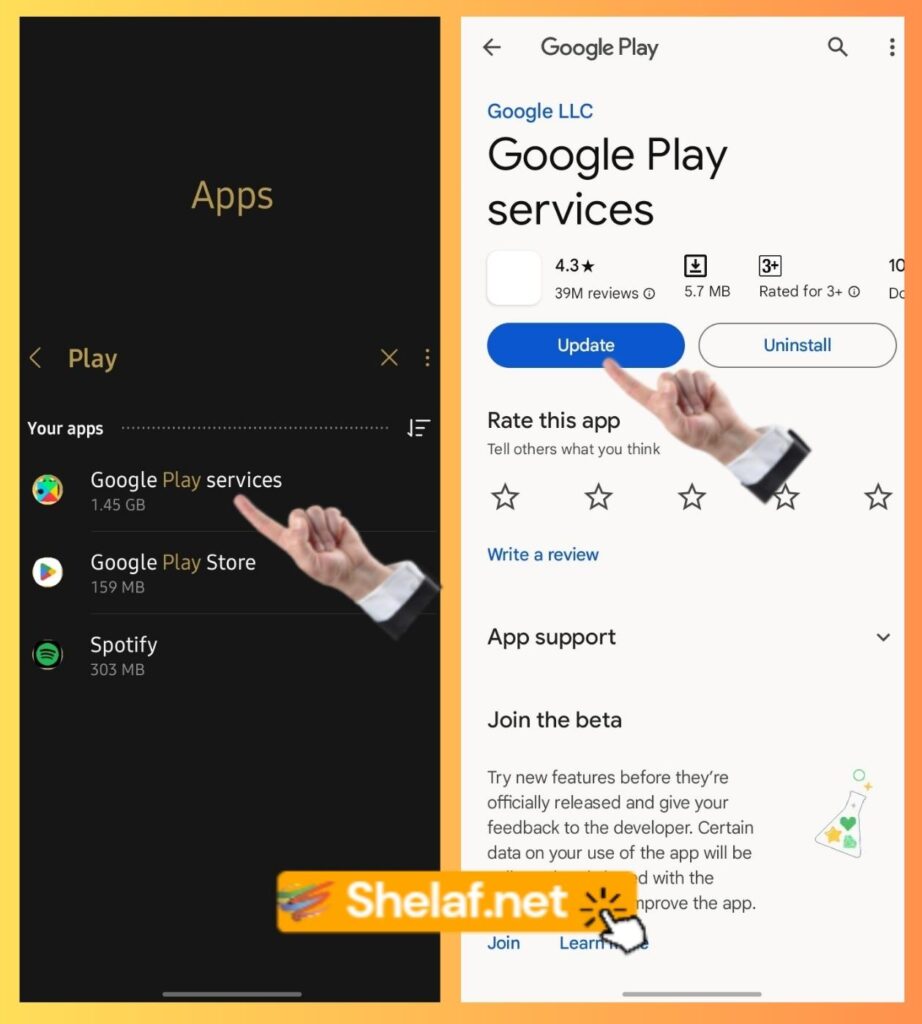 5. Enter "Play" in the search bar and select the "Google Play Services" entry.
6. Scroll down and locate "App Details in Play Store."
7. Once you see it, tap on it and it will take you to the Google Play Store.
8. Then, hit the "Update" button to initiate the installation of the latest version.
Understanding Google Play System Updates
It's worth noting that Google Play system updates aren't restricted to a specific category of products; they have a broad impact, reaching a variety of devices. The November 2023 update extends its benefits to users across a variety of devices, including smartphones, tablets, Android TV, Google TV, vehicles with Android Auto, Wear OS wearables, and computers and tablets powered by Chrome OS.
This ongoing commitment from Google to enhance developer services and system management is a testament to their dedication to improving the user experience across a diverse range of devices.
These updates demonstrate Google's relentless pursuit of providing users with more efficient and feature-rich applications, ultimately enhancing the overall value and enjoyment of their devices.
Staying informed about the latest Google Play system updates ensures you make the most of your Android experience.