Previously I have shared how to pay for DStv Subscription with your mobile phone and how to execute various bank transaction with your mobile phone . Today, I am sharing with you another way of paying your DStv bills or renew your DStv Subscriptions, Money transfer, buy credit card online etc. using Paga payment services. What is Paga? It is a free money transfer service that allows you to make payments with an internet-enabled device, any GSM mobile phone or through a Paga agent.
Paga also offers a money transfer service that enables you to send money to anyone anywhere in Nigeria at anytime from the comfort of your own home.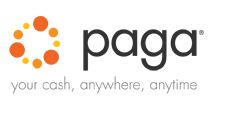 Features include:
Money transfer – Send cash to anyone who has a mobile phone number, anywhere!
Bill payments: such as DStv and DealDey, for an ever growing list of billers
Airtime purchases for all networks for you or loved ones
Merchant services at local merchants that accept Paga payments.
Now with Paga you can sit in your living room and pay your DStv Subscription, Buy credit card or Money transfer anywhere, anytime and see your service turn back on real-time. All DStv Subscriptions paid on Paga are credited in real-time with service restored immediately. How To Get Started You do not need a bank account, there are no minimum financial requirements to sign up and there are no subscription fees!
Go to mypaga.com
Click on Register
Enter your phone number in the space provided
MyPaga will send a registration code to the phone number you entered by SMS and you will be required to enter this code in the next step.
To continue and after received your registration code, click the 'register' button.
You will see a new page where you can complete your registration. Fill out the short form to complete your online registration.
At button of that page you will see 'how did you hear about paga'
Select Friend/Family, then enter 07064706571 in space provided for 'Enter his/her phone number'
In the next step, set your paga Secure Key and security question accordingly
Confirm your details, tick the terms and conditions box and click the "go" button
If registration is successful, you will receive a "welcome" sms and you are now ready to use Paga online.
Click Done
You can now log in to your paga account at www.mypaga.com to pay for DStv, money transfer, buy airtime etc. How to Pay for DStv Subscription with Mypaga.com
Log in to www.mypaga.com
Click on "deposit cash" to fund your account, about five options are there, just choose your convenient one and follow the necessary procedure to fund your account.
After you might have funded your account, click "bill pay"
Click on "DStv" from the list of merchants displayed
Select the DStv bouquet you want to pay for in the service box
Enter your DStv Smartcard Number in the space provided and click GO
You will see a page with your customer information. Use this to confirm if the Smartcard is yours
If correct, enter your Paga secret PIN in the box and click GO
If successful, you will see the confirmation with your transaction ID.
Wait for some minutes for your DStv Channels to be restored (If your subscription expired before making the payment)
That's all. If your channels fail to come up after few minutes, you can follow the steps below:
Tune your DStv Decoder to Africa Magic channel
Dial 01 2703232 (Multichoice Contact Number) on your phone (preferably the phone number you entered when making your payment)
Listen to the voice prompt and press 1 (to fix the DStv error E16)
You will be asked to enter the first ten digits of your DStv smart card number.
Enter it, followed by the # key.
Your channels will be restored as soon as possible. You can log in to your Paga account to check your transaction history anytime, anywhere. I hope this helps. If you want to appreciate this, have Questions to ask or have anything to contribute, kindly use the comment form below. More so, Use the "Share" or "Like" buttons to share this post with your friends. Never miss any of my future post CLICK HERE TO SUBSCRIBE Once entered, you will have to check your inbox for a confirmation email containing a confirmation link. Once you VERIFY your email by clicking on the confirmation link in the message, you will never miss any future articles.