Considering the high cost of data in Nigeria and disparity in the data allocation amongst Android/Tablets, iPhone/iPad, Symbian/Java, Windows phone and computer users, some group of entrepreneurs has joined hands together to introduce cheap and affordable data bundles to all internet users in Nigeria irrespective of their internet-enabled devices. www.mdataplans.com.ng offers cheap MTN NG data bundles for all Smart devices and Computers. Glo 3GB is still blazing with Android phones, but am sure lot people are not yet succeeded in changing their Android IMEI to BB IMEI, the Mtn Night Plan is still working well too but not all of us can avoid its price. Here is another good alternative to paying less and enjoying better browsing. We all know that Mtn normal data plan of 260MB cost N1000, 375MB cost N1,300 while 750mb cost N2000, click here for more detail about Mtn normal data plans. Now Modest Data Plan has come to rescue us from buying small data bundle for Smartphones with high cost. This company offers cheap and affordable Data Bundles for all internet-enabled devices like Android devices, iPhones/iPads, Windows phones, Symbian/Java phones, PC and others. Their data plans are not a tweak that you may be fearful of the block, they legally purchase huge amounts of data from network providers and share them to their customers with the fair price.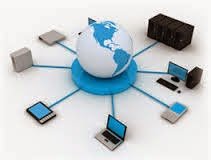 Check out their Data plans and prices.
» 250MB – cost N500 only. » 500MB – Cost N900 only. » 750MB – Cost N1,200 only. » 1GB – Cost N1,500 only All data plans have 30days validity! If you want a large amount of data like 3GB and above, contact them for negotiations. To subscribe for any of the above data plans Visit their website: www.mdataplans.com.ng Likely Questions and Answer: 1. Question: After I made the payment, how do I know if I have been activated or not? Answer: On activation, a subscriber receives an SMS notification from 131. 2. Question: Can I check my data balance? Answer: Yes, you can easily check your data balance by sending Sharebalance to 131 via SMS. 3. Question: After I have received my data, I'm I required to perform some configurations on my phone or computer before I can start browsing? Answer: No, you are not required to perform any special configurations on your device, rather than your ISP's normal or default internet settings. Check out their FAQs Page at www.mdataplans.com.ng/p/faqs for more likely Question and Answer. Note: The 750mb of N1,200 in the above data plans, is even last longer than Airtel Bis of 4GB. Tested and confirmed. My job is to provide you the series alternative of surfing the net with affordable price. Now the choice is yours.