No Nigerian takes it as fresh news that using PayPal to send and receive money in this country is very tough, knowing that PayPal initiated the limitation of their services for Nigerians. Due to this, we have taken some time to look at ways by which we can use PayPal as Nigerians to collect payment from online platforms or to receive earnings from clients or to receive money from friends, families, and loved ones abroad.
I've already made posts on this blog on how to create both USA and South African PayPal accounts that can help you carry out transactions online.
Important Notice for South Africa Paypal Users
Kindly note that there will be a limitation on your South Africa Paypal Account, as from 15th of July 2020, Paypal will be mandatory you to provide Tax documents and other reports for them to continue offering you the services on your South Africa Paypal account and you know, it is not some easy for you to tender as you do not reside in South Africa, so if you have funds on it, make sure you spend it before July 15th, to avoid pinned down of your hard-earned.
Check their notification message in the screenshot below and you can also look for it when you logged in to your own South Africa Paypal account.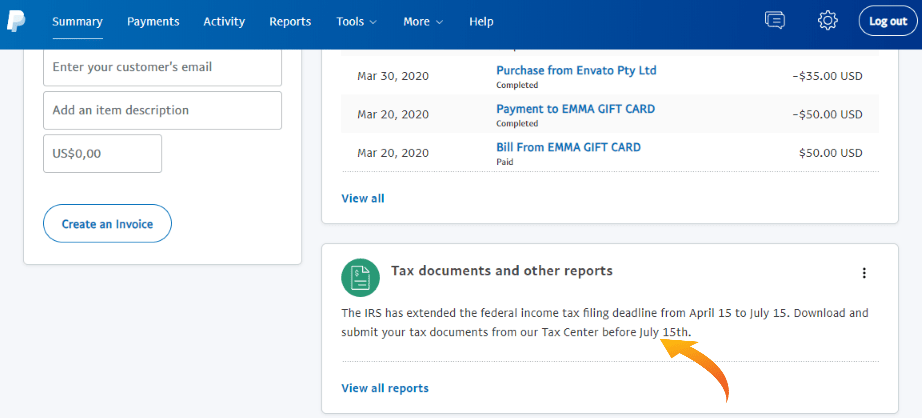 The next question that may come to your mind now should be, How can I get another unthreatened and verified PayPal account?
United Arab Emirates (UAE) PayPal account is the way out now. As for this article, I'm going to guide you through how you can open your very own personalized UAE PayPal account that you can use to send and receive cash from anywhere in the world for you to replace the South Paypal account.
Just like South Africa Paypal, you don't need any VPN to access UAE PayPal Account, you are good to go with your Nigeria IP Address, you can easily verify your account with your Nigeria Identity Card and debit (ATM) card. The most interesting part, there is a means for you to withdraw to your local bank account!
Read: 10 Best Websites To Earn Money Online For Free ($100-$300/Month)
Follow these simple steps below to open a UAE verified PayPal account:
1. Open your browser on any available device, go to paypal.com/ae and click on the Sign-Up.
2. Select the Business Account and tap Continue.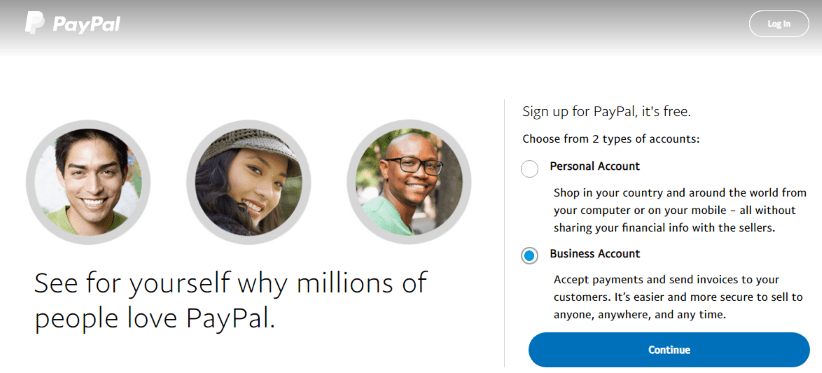 3. On the next page, kindly leave the country to the United Arab Emirates.
4. Once done, put your email address. (Do not use the email attached to other PayPal account, or simply create a fresh email account).
5. On the next page, you are to fill your information, kindly fill it correctly as instructed. See screenshot below of how I did mine: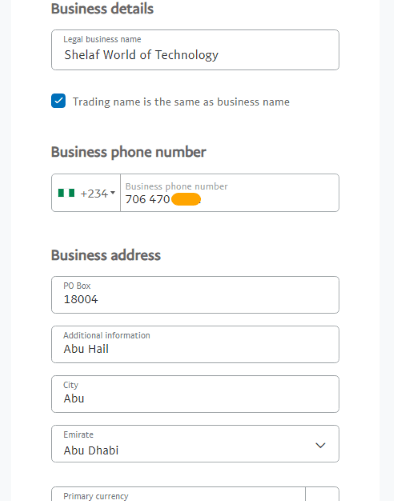 Phone number: Change the country code +234 which is for Nigeria and enter your Nigeria number by removing the first 0. For example, +234 706470****.
Postal code: 18004
Additional information: Abu Hail
City: Abu
6. They will ask you to tell them about your business, you can choose Individual/Sole Proprietorship and on the business subcategory, select anyone that matches your business and click Continue.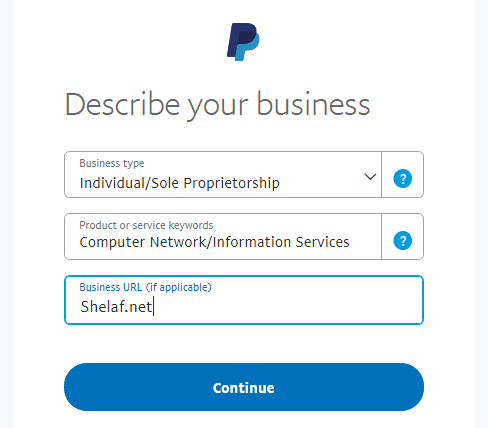 7. On the next page, choose National ID or Driver's license, Passport, and provide your ID number, or you can generate fake ID on Google (If you don't have any). Then, enter your real date of birth.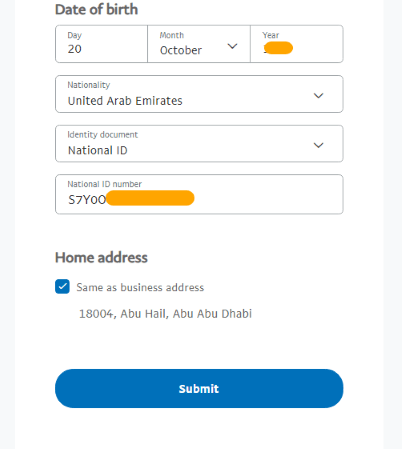 8. You have successfully created your UAE PayPal account.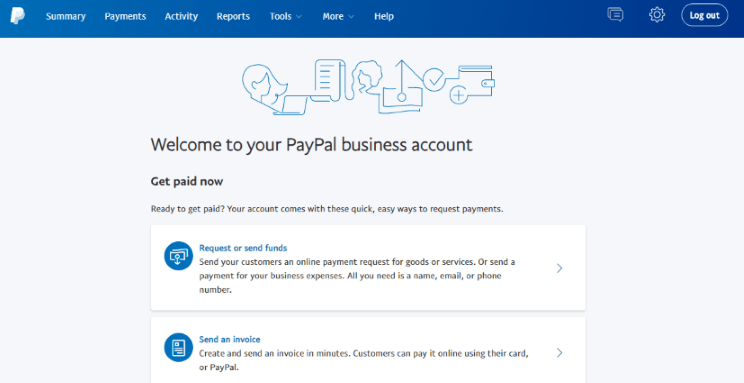 9. Verify your PayPal email address by going to your email inbox and follow the link PayPal sent to you to confirm verification.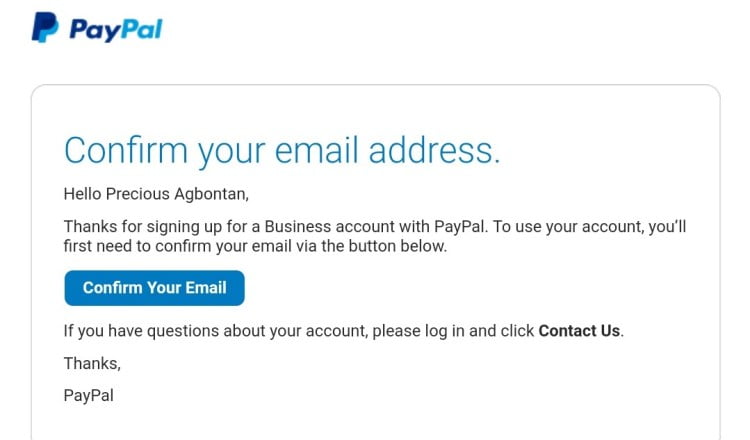 Now, you are done with the sign-up process. You can start accepting payments from around the world!
Recommended: How to Earn $10 PayPal Funds Per Week from the Comfort of your Home!
How to Link Your Naira or Dollar Debit Cards to Your UAE PayPal Account
Link your credit/debit card with Paypal willl make your account verified which will provides comfort and token of credibility to your employer who is going to pay you in the near future.
Also, to pay for your business expenses conveniently.
1. Make sure that you have some funds in your Debit Card, up to N800, or $2 in your dom account.
2. Log in to your Paypal account, drag the pointer to the right hand of your homepage or dashboard and hover it on the "spanner" icon, then tap on Account Setting or on Confirm your account as it may appear (Remember that you don't need any VPN to log in).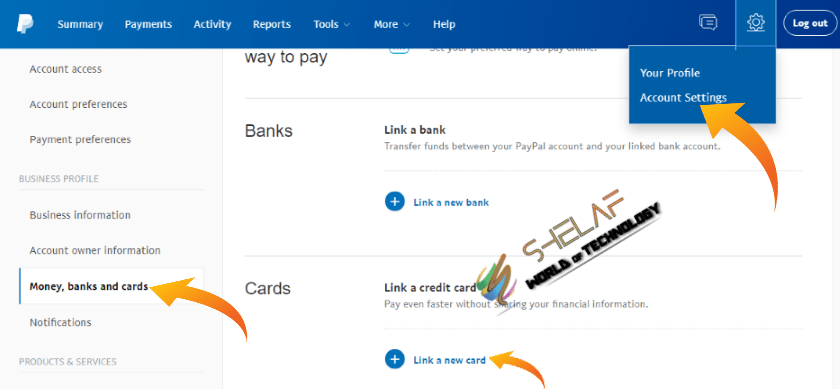 3. From the drop-down menu, click on money, banks and cards, then tap on Link a credit card
4. Type the sixteen digits of your card numbers
5. Select the card type
6. Enter the expiry date of the card in the next text box
7. Type your CVV (CSC) number. This 3-digit number on the back of your card
8. You should see your billing address there automatically and if not, enter it.
9. Click Link Card and you are done.
Note: Do not use the debit card that was already associated with another PayPal account. Also, PayPal will charge the card N381.08 to make sure it's your PayPal, but don't worry your money will refund within 24 hours.
How to Withdraw Money from UAE PayPal Account to Your Bank Account
This is possible by Adding Bank Account Number and Routing Number Given to You by Payoneer.
Before we continue, I hope you have got a Payoneer account or else visit Payoneer.com and create your Payoneer account. You will be given a US Payment Service Information such as Bank Name, Routing Number, Account Number, and Account Type. Payoneer comes as an angel in disguise to help you receive money from any part of the globe when other techniques fail. And guess what, you don't have to pay a single extra penny for that.
Also Read: 8 Reasons Why You Should Have Payoneer Account
Linking your Payoneer account with PayPal is another way of verifying your Paypal account and a means to withdraw Paypal funds into your bank account. Follow the instruction below to get it done:
1. Login to your UAE PayPal account
2. Drag the pointer to the right hand of your homepage or dashboard and hover it on the "spanner" icon, then tap on Account Setting or on Confirm your account as it may appear.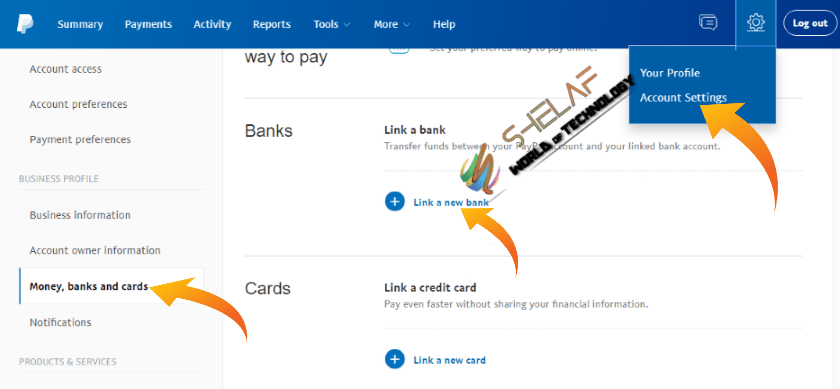 3. From the drop-down menu, click on money, banks and cards, then choose Link a bank
4. Scroll down and click on Link a U.S Bank Instead.
5. Select Checking as your account type.
6. Enter the Bank details that you had received from Payoneer US Payment Service, like Account number and Routing number. (You can also get this info by login to your Payoneer account, from the home page, click 'Global Payment Service'. You will see the needed detail there).
7. Then click on the 'Link your Bank' button. This may take 2-3 business days to get processed.
Once you are able to do this correctly, your Payoneer account becomes linked and verified with UAE PayPal! You will need to wait for a while before PayPal will charge Payoneer a little confirmation fee, this is usually done twice, unlike the card method.
Once your account has been charged successfully, you will be able to transfer the money paid into your PayPal to the US bank, which you added and you can withdraw it in your local bank or through ATM with the Payoneer Card issued to you.
That is all for now.
If you have any questions, kindly ask in the comment section below, and don't forget to share this information with friends and everyone around you using the share buttons.