In Nigeria, buying anything online is exceedingly tricky, especially if the payment is in dollars. We must find a solution because many internet friends are experiencing this problem. Today I'm going to share with you the six ways to obtain International Bank Accounts and Debit Cards for online purchases of goods from other countries in Nigeria.
Nigerians cannot make any online purchases because the CBN has banned them. You might already know that Nigeria has black markets and standard bank rates.
A dollar is currently worth roughly ₦746 on the black market and about ₦490 in the bank. That is an almost ₦300 differential in the value of a dollar. As a result, CBN believes that anyone seeking to deal online in Naira for foreign goods is only doing so to profit, as in exchanging Naira for dollars. As a result, they restricted a few Naira cards to monthly spending of $20 and barred most Naira cards for foreign payments.
As Nigerians, particularly those who work online, we need to buy items online at Amazon or AliExpress, pay for ads online as affiliate marketers, and pay for software or your domain name and website hosting. All these must be carried out in dollars, so what's the best way to do this right now?
6 International Bank Accounts and Debit Cards for Nigerians
We have physical and virtual debit cards. A virtual debit card don't really need to have a physical account number, but it can require International Bank Accounts and card details online, which majorly of it can be in dollars, euros, or pounds sterling account. And then you can now use that to buy anything online.
Let me show you some of the platforms that offer International Bank Accounts, and physical and virtual debit Cards, so that you as well can utilize any of them to buy things online.
1. Grey.co
Grey International Bank Account, formerly known as Aboki Africa, can fill this gap if you've been seeking for a means to receive money from outside because it allows you to set up a virtual International Bank Account that can hold dollars, pound sterling, and euros.
Grey enables you to receive money from abroad and convert it to Naira with ease. You can transfer USD straight to your domiciliary account, send money to your bank account or use their virtual debit card to actually buy things online and it's easy to do.
How to Register for a Grey Account
You can register a Grey account in a minute and receive money from abroad if you're a Nigerian. You only need your docs (Government-issued IDs and your utility bill) to complete the verification process.
To create a Virtual International Bank Account, download the Grey app by clicking this link.
Open the app and select "Get Started,"
Use my code as your referral code: GL1UDH
On the registration screen, complete the necessary fields, double-check your entry, and then select Create your account.
An email will be sent to you asking you to confirm it. After you've successfully validated your email, you'll need to finish your KYC in order to verify your newly created account.
After that, you can create a Grey Virtual Account and apply for Virtual Debit Card.
How to Create a Grey Virtual Debit Card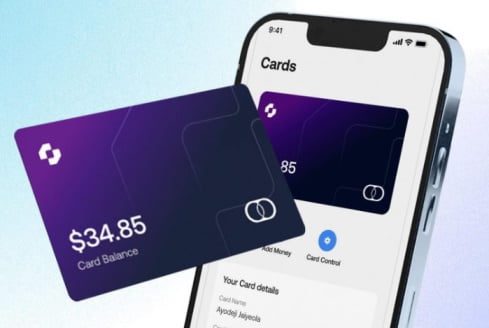 Are you set to obtain a Grey virtual debit card? Just adhere to the instructions below;
Login to your Grey account.
Tap the "virtual cards" button.
Tap "create card" under the section.
Follow the rest on-screen instructions to obtain your card.
2. Chipper Cash USD Virtual Debit Card
Chipper Cash has been around for a while and is well-known to many readers of this blog. You cannot get the Chipper virtual USD Card unless you have a Chipper Naira account.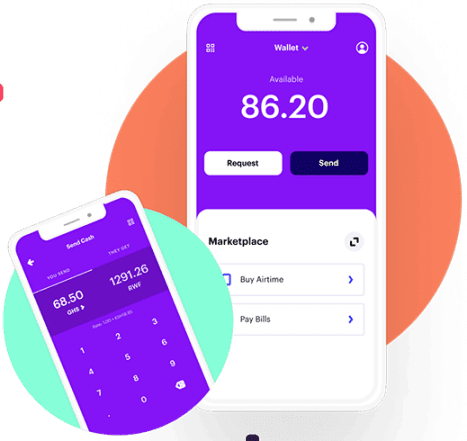 You can find more information on how to create a Chipper Cash account here, and if you have already created and verified your Chipper Cash account, you can move on to the steps for activating your Chipper virtual USD Debit Card.
How to Activate Chipper USD Virtual Debit Card
Launch the Chipper Cash and log in to your verified account
Firstly, you need to add Naira to your Chipper wallet.
Simply tap on the "Add Cash" icon on the home screen of the app
Your Personal Chipper Account number will be displayed to you.
Simply send the money from your local bank to your Chipper Wallet via that account number
Once your wallet has been loaded, tap the "Card" icon on your Chipper app.
Select "Claim Card".
Enter the requested information and tap "Looks Good!" once done.
Tap "Continue". and Your 'looking good' Chipper Card is ready to go
Note that Chipper allows you to create both NGN virtual debit cards and US debit Cards, so take note when selecting the card
3. Flip by Fluid Coin USDT Virtual Debit Card
The Fluid coins have an app known as Flip by fluid coins and it works by funding your virtual debit card with USDT, a stablecoin equivalent to the US Dollar.
You have the flexibility to make payments online with Flip's dependable virtual card, whether you're taking courses on Coursera or placing purchases on Amazon, AliExpress, or Asos.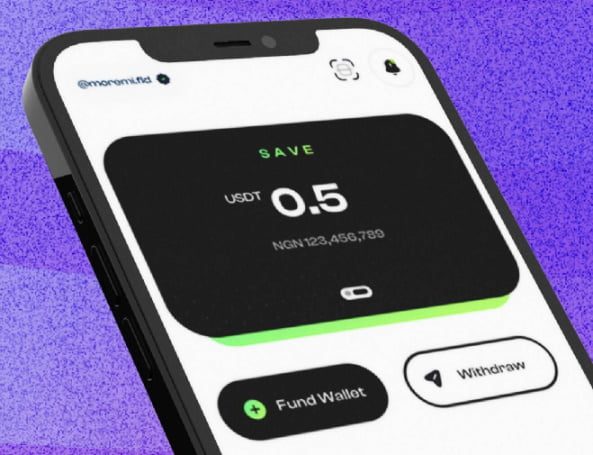 How to create a Flip USDT virtual debit card
Download the Flip app for your Android or iOS device here.
Install and launch the app on your phone.
Once it is opened, if you're using an iPhone, it will ask you to continue with your Apple account. But if you're using an Android phone, it's going to ask you to continue with your Google account. And the app is saved for you to do that.
Tap on the "Account" icon to set up a profile and verify the account
Complete your KYC to move your account to Tier 2. You must complete a BVN verification and submit valid identification (NIN, Voter's Card, Driver's license, or international passport) in order to finish this process.
Once you have completed the verification, the next thing is for you to go ahead and create a Visa card that can be used in making online payments.
Fund your Flip wallet through your Nigeria bank.
Go to the Cards section in the app and click on the "Create Card" icon.
Create a virtual card. You will be required to fund your wallet with a minimum of $10 and pay a one-time fee of N1,000.
And voila! You currently own an International Bank Account and Virtual Debit Cards backed by USDT that includes your name, card number, security code, and zip code.
You can create one card for all the payments you want to be making or create a different card for different websites, maybe one for Amazon payments, another card for AliExpress payments, and so on.
The best thing about the app is that you can verify your account in less than 5 minutes, so you can be able to start using it to make payments on any online platform that you want to make payments.
NB: I can tell you that all of these websites are not 100% guaranteed. I'm not saying they will steal your money. But I'm saying there are some websites that will not allow you to use these virtual debit cards. So the fact that you have Grey debit cards, Chipper virtual USD debit Cards, and Flip USDT virtual debit cards doesn't mean you can buy things from every website available.
You would be able to make unlimited purchases of goods using the next trio of payment methods I'm about to explain to you. The best thing is that two of them are physical cards produced by Nigerian banks.
They are UBA Prepaid Dollar Card, GTBank Prepaid Dollar Card, and PayPal account. Now I'm going to show how to go about these very quickly, so you can also get yours, they are very easy to get.
4. UBA Prepaid Dollar Card
All you have to do is go into any United Bank of Africa (UBA) branch in your locality. You don't need to have an account with them, if you like you can open a savings or current account with them. But you don't really need that for a prepaid card.
There are two different types of UBA prepaid cards. There is a Naira prepaid card and a dollar prepaid card.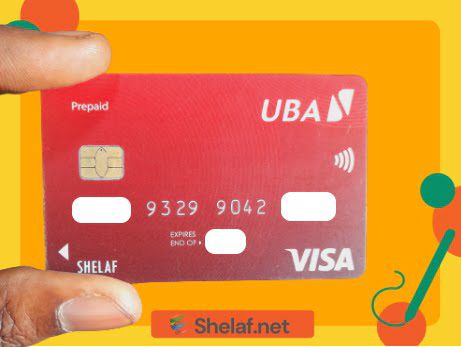 Tell them in the bank that you want to get a dollar prepaid debit card, and they're going to give you the forms to fill out. But before you go, please go along with your identification.
You only need your driver's license or international passport or voter's card or national ID card, one of those will work even if it's temporary, it will work, then you also need proof of your residence which is your address, so mostly NEPA bill is okay, and then you can have that but then as soon as you do this or you fill it or before the account can be activated, you need to do a deposit of $10.
This $10 is not just $10 in transfer, it's a physical dollar. That's what you are going to deposit on the counter at the bank. And then you now have an International Bank Account, you will be given a physical debit card which is what you will now use to make international online transactions.
But then every time you have to make the transaction, there are a few things that you have to note, it will need you to deposit the dollar equivalent into your bank. So, if you want to buy something worth $100, you must either transfer money from your PayPal account to the card or go to your domiciliary account, withdraw the money, and then return to the UBA bank to deposit it. That's how you can use it to make transactions online with no limits. If you like, you can use $10,000 per day.
That is what I'm using to buy domain names, pay for web hosting, and online ads, shop online, and my other online tools. You as well can use it. However, there is another one, which looks easier, just like this. It is the GTBank Prepaid Dollar Card.
5. GTBank Prepaid Dollar Card
A global payment card, the GTBank Prepaid Dollar Debit Card is issued in collaboration with MasterCard Worldwide or VISA International.
Customers of GTBank and non-customers can get the card right away to meet all of their different payment demands.
To open a GTBank Prepaid Dollar account. It's also easy, below are the requirements:
Non-Account Holders
Completed Application form
One recent passport photograph
A recent utility bill
A copy of your Driver's License or International Passport
Issuance fee of N1,000
Annual Maintenance fee of $10 (or its equivalent in dollars)
If you have a dollar card, you can use it to make whatever online purchase you want without any restrictions. But I also utilize another method to make internet purchases. The method is PayPal.
6. PayPal account
You cannot register a PayPal account to send and receive money in Nigeria, but I do. In fact, I have three international PayPal accounts here in Nigeria that I opened using the various methods described on this site.
One of the best ways to make an online purchase is through PayPal. Because you need to have a balance on PayPal or a dollar balance before you can use it to make purchases, there are no restrictions and you can make money online into the account.
Recommended: How to Withdraw Money from PayPal to a Prepaid Card and Collect the Dollar Notes in Nigeria Bank
Regarding Bytebus Cloud Mining, I really apologize if I offended anyone. I was shocked and disappointed by their act of stealing investors' money and leaving people stranded, this left me dumbfounded when I saw your comments in the thread.
I acknowledge that this choice may have impacted some of you personally, and I apologize sincerely for that. Please understand that I did not want to offend or cause any pain. I appreciate your understanding.
It's only right that we realize investing involves some risk as mature people. However, we have the power to decide how we want to go rather than allowing that to hold us back. Do we want to keep moving forward or pause for a time on our path to success? Regardless, it's crucial to act in a way that will benefit us and our future.
I wanted to take a minute to inform you all that I have made the decision to entirely shift my focus away from sharing those cloned Ponzi schemes and hazy multilevel marketing prospects. Although it may be alluring to try to use these tactics to make money quickly, I have come to the conclusion that they are frequently unreliable and not a sustainable approach to making money.
I'll be offering tutorials instead on valuable skills you can utilize to earn reliable money online. You are encouraged to visit our website frequently to learn more about these genuine, tested ways to make money online. Whereas, the first step is to obtain those accounts and the dollar card.
I appreciate your support and hope that these additional tutorials will aid you in achieving financial success.
Thank you for reading. If you have questions arising from this, put them in the comment section and I'll respond to them.
If you like what I'm doing on this blog and you are still not subscribed, then you aren't doing me any favor. So please click here to follow Shelaf's daily latest posts and don't forget to share this post with your friends and families, it will help a lot.