Samsung's Galaxy Tab S8 series is expected to launch in early 2022, and a fresh leak has revealed additional details about the next-generation premium tablet lineup. On the Tab S8 series, Samsung is rumored to be ditching the future Exynos 2200 and its AMD GPU in favor of Qualcomm's Snapdragon 898.
Galaxy Tab S8 Leak Specifications
There was a big leak of Galaxy Tab S8 specifications a few months ago, including three models: vanilla, S8+, and S8 Ultra. According to the leak, the vanilla model will allow 45W charging. In fact, Ice Universe, a dependable tipper, predicts that all three models will succeed.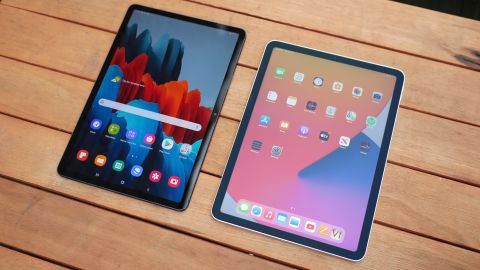 They'll support 10V at 4.5A, which is the same as the Galaxy Tab S7 variants. Despite the fact that tablets have bigger batteries than phones, rapid charging at 40 or more Watts is uncommon. The Galaxy Tab S8+ is expected to feature a 10,090 mAh battery, while the S8 Ultra will have an 11,500 mAh battery and the vanilla variant will have an 8,000 mAh battery.
According to The Cat, all three slates will be powered by Qualcomm's forthcoming Snapdragon 898 processor. Perhaps this is why the debut has been delayed – the first two Tab S7 variants were released almost a year ago. The 898, on the other hand, isn't anticipated until December/January.
It's also worth noting that the leaker states that the tablets will not feature Samsung's own Exynos 2200. That one with the AMD RDNA GPU, which is said to be more powerful than the latest Adreno. On the larger screen, more graphical power would have been beneficial. Of course, the Exynos isn't quite ready for release.
Samsung is likely to release the Galaxy Tab S8 edition with the Galaxy S22 flagships. They'll all come pre-installed with One UI 4.0.