In the rapidly advancing world of technology, Samsung has taken a bold step towards nurturing creativity with the launch of the S Pen Creator Edition. This stylish stylus made its first appearance alongside the Galaxy Tab S9 series and is now readily available in the US market. Priced affordably at $99.99, it's poised to unlock fresh possibilities for artistic individuals.
In this article, we'll delve into what distinguishes the S Pen Creator Edition, explore its compatibility, unique attributes, and how it stacks up against the renowned Apple Pencil.
Getting to Know the S Pen Creator Edition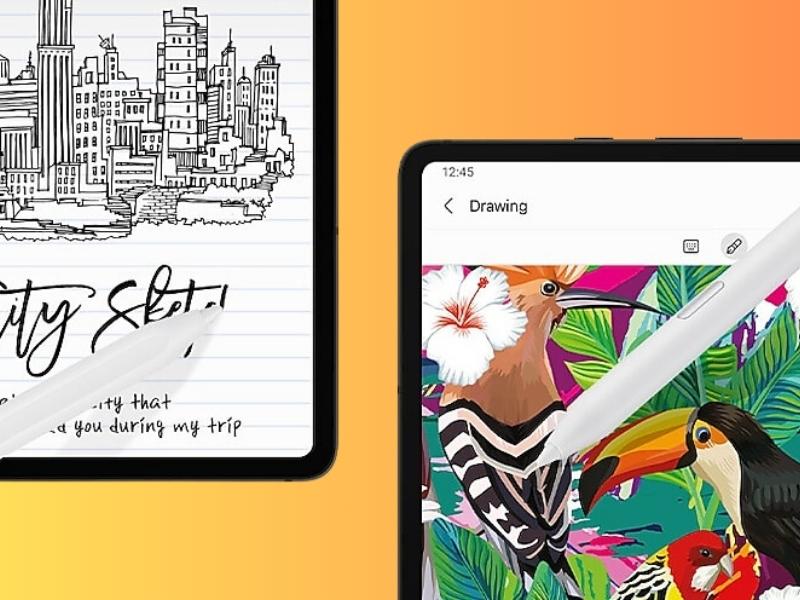 The Samsung S Pen Creator Edition reflects the company's unwavering dedication to pushing the frontiers of innovation. Crafted for tasks like writing, sketching, and digital art, it addresses the demands of creative individuals who insist on precision and excellence. At a mere $99.99, it presents an enticing opportunity for those looking to elevate their creative endeavors.
Advanced Features Tailored for Your Imagination
1. Tilt-Sensitivity: What truly sets the S Pen Creator Edition apart from its standard counterpart is its remarkable tilt-sensitivity. This technological advancement empowers artists with an entirely new level of creative control, allowing for more natural and nuanced strokes. Whether you're sketching or working on digital art, this feature adds an element of authenticity to your creations.
2. Enhanced Grip: The stylus's thicker design is an ergonomic delight. It fits comfortably in your hand, allowing you to work for extended hours with ease and precision.
Compatibility That Knows No Bounds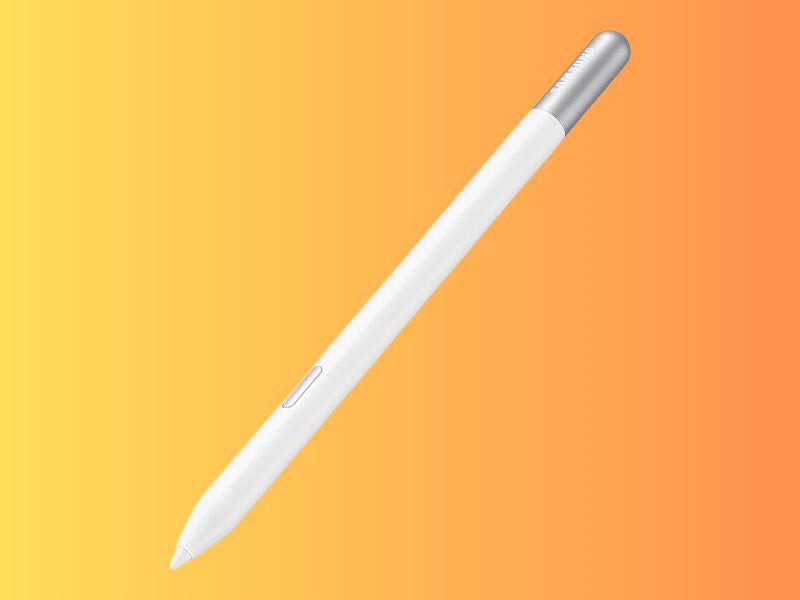 The S Pen Creator Edition offers more versatility than you might have imagined. It's compatible with a wide range of Samsung devices, including the Galaxy S21 Ultra and higher, the Galaxy Note 10 and higher, and the Galaxy Tab S Series. What's even better is that it seamlessly works with PCs that support the existing S Pen technology. The only caveat is its incompatibility with Samsung's Galaxy Z series of folding devices.
Seamless Operation Without the Hassle of Charging
Bid farewell to the inconvenience of charging your stylus. The S Pen Creator Edition is designed to be battery-free, ensuring you're always ready for your next creative endeavor. No more interruptions or waiting for your stylus to power up; it's ready to go whenever inspiration strikes.
Magnetic Attachment for Added Convenience
The stylus features a flat side that can magnetically attach to compatible Galaxy Tab devices, making storage a breeze. No more fumbling around to find your stylus; it's always at your fingertips, much like Apple's Pencil.
Exploring Limitations
Despite its impressive array of features, it's important to acknowledge its limitations. Notably, Air Commands, a beloved S Pen feature that allows quick access to various functions by pressing the stylus button while hovering over the screen, is not supported. Additionally, the stylus is available in white only and carries an IPX4 rating, which means it can withstand light splashes but offers less protection compared to the more affordable S Pen with its submersible IP68 rating.
Rivaling the Apple Pencil
The S Pen Creator Edition is Samsung's answer to the Apple Pencil, a favorite among iPad users, particularly for its seamless integration with iOS-exclusive apps like Procreate and Forger. Samsung acknowledges the need to bolster its creative software offerings across the Galaxy Tab series to compete with Apple's reputation. While there's work to be done in this area, the S Pen Creator Edition is a promising first step.
A Positive Leap Forward
Samsung's dedication to enhancing the creative experience is evident, and the S Pen Creator Edition is proof of this commitment. While there's room for improvement, this stylus offers a tangible leap forward. It even outshines the recently announced $79 USB-C Apple Pencil, which sacrifices features like pressure sensitivity. For artists and creative professionals, Samsung's S Pen Creator Edition is a promising tool to enhance your craft.
Conclusion: Unleash Your Creativity
To sum up, Samsung's S Pen Creator Edition represents a significant leap forward for artists and creative experts. Loaded with top-notch features, versatile compatibility, and a battery-free design, it stands ready to disrupt the status quo dominated by the Apple Pencil. As Samsung perseveres in enhancing its creative software offerings, the S Pen Creator Edition emerges as a promising beginning, demonstrating the brand's unwavering commitment to innovation. Embrace this stylus, and let your creativity flourish like never before. It's time to unlock your creative potential with Samsung's S Pen Creator Edition.